After two hours spent mudlarking on the Thames foreshore, I might be thought to be ready to return to the twenty-first century. Not so! Granted, I was ready to crash in my hotel room for a while, but as it happened, the hotel where I was staying was like stepping back in time.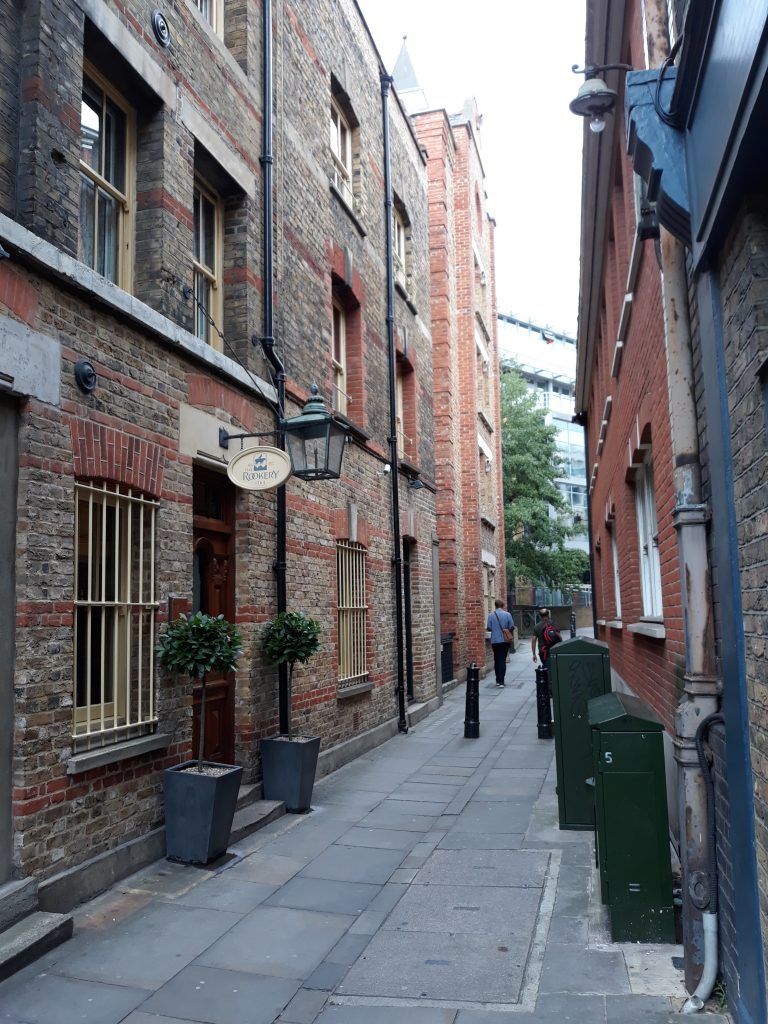 Anyone of John Pickett's day would have balked at reserving a room at any place calling itself the Rookery; in the nineteenth century, the word was synonymous with poverty, overcrowding, and general squalor. Today, however, it's the name of a boutique hotel comprising three houses built in 1764 and still retaining a Georgian atmosphere. It's located in Clerkenwell, a section of London due north of the City ("the City," capitalized, refers to the portion of central London that was once enclosed within the old Roman wall) and a part of town I'd never visited before.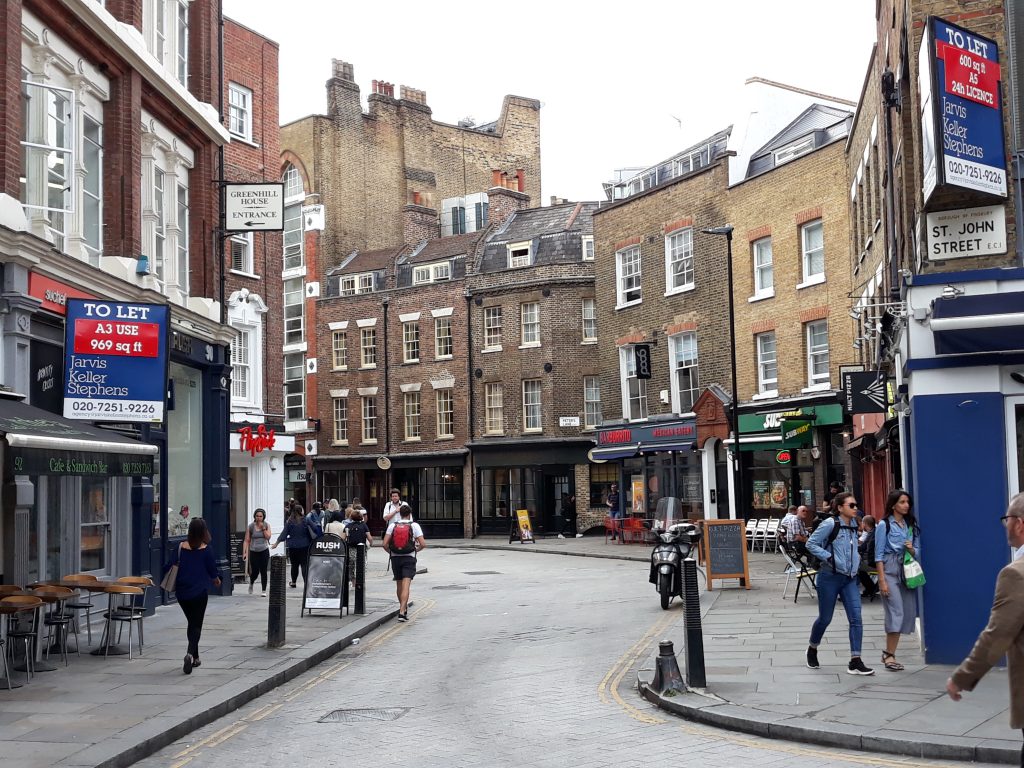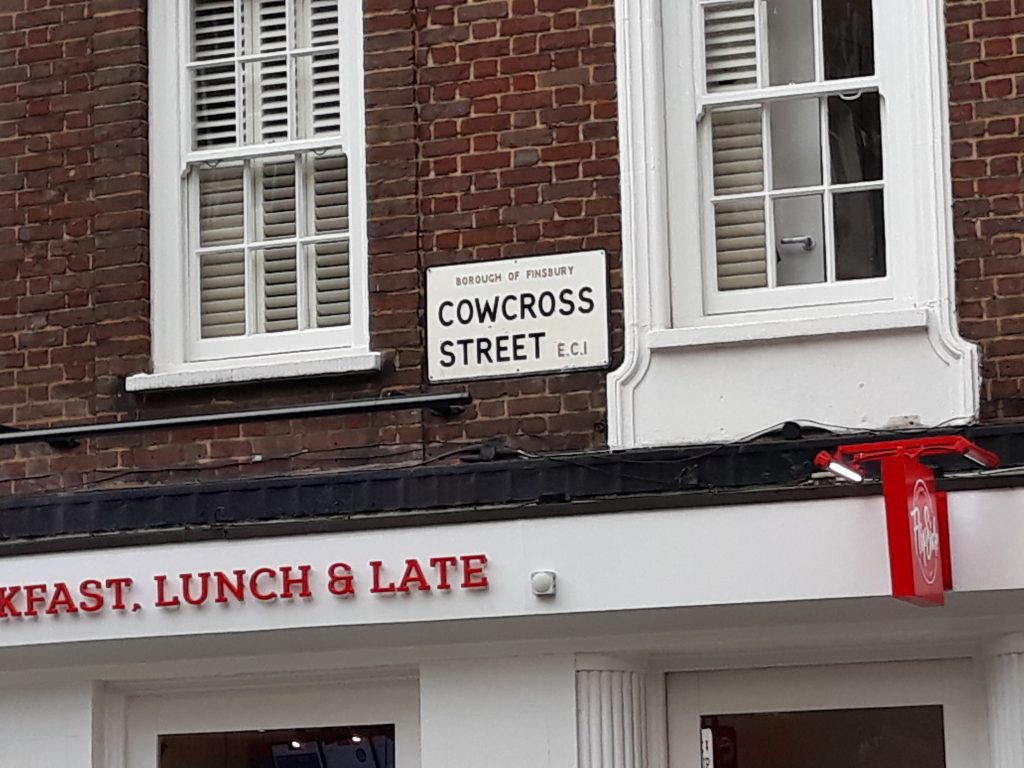 The hotel's address—12 Peter's Lane, Cowcross Street—gives a clue as to the area's history. I discovered this on my first afternoon there, when I took an exploratory walk in search of the nearest Tube station. (It proved to be Farringdon, in quite the opposite direction.) I turned a corner and found myself facing the Smithfield Market, London's stockyard and meat market since the Middle Ages, and possibly as early as Roman times. Regency readers may know it best from the disparaging term "Smithfield bargain," meaning a marriage made as a financial transaction. Suddenly Cowcross Street's curious name made sense; cattle would have been driven right up the street here on their way to the market. (Can you imagine living in one of these houses, and stepping out your front door just as a drover was coming past, herding cows to market?)
Turning back to the north, I soon came across a bit of still earlier history. St. John's Gate, dating from 1504, is just about all that remains of the former headquarters of the Knights Templar and the Knights Hospitaller. After Henry VIII's Dissolution of the Monasteries a few decades later, it was used for a number of different purposes, and in 1731 was the birthplace of the Gentleman's Magazine, one of whose early writers—Dr. Johnson, no less—would later investigate the hoax known as the "Cock Lane Ghost," which also took place nearby.
If any ghosts roam up and down the stairs or lurk about the corners of the Rookery hotel, I was blissfully unaware of them. I slept soundly until morning, when I checked out somewhat reluctantly, headed for the airport at Heathrow and twenty-first century life.