The current ban on international travel makes me especially glad that I managed to visit the UK last year, although pleasure wasn't the first thing on my mind when I made the trip. I'd been working on Into Thin Eire (aka John Pickett mystery #9), and I'd just finished the chase through England, Wales, and finally Ireland that makes up a good deal of the book. But when I read back through those chapters, I realized there was one big problem.
"This could be set anywhere in the world," I complained to my husband, "and it wouldn't matter! It needs detail to ground it in a particular place." I looked online, but internet research has its limitations; I just wasn't finding what I needed.
"Do you need to go?" my husband asked. "If you do, book a flight. I'll see you when you get back."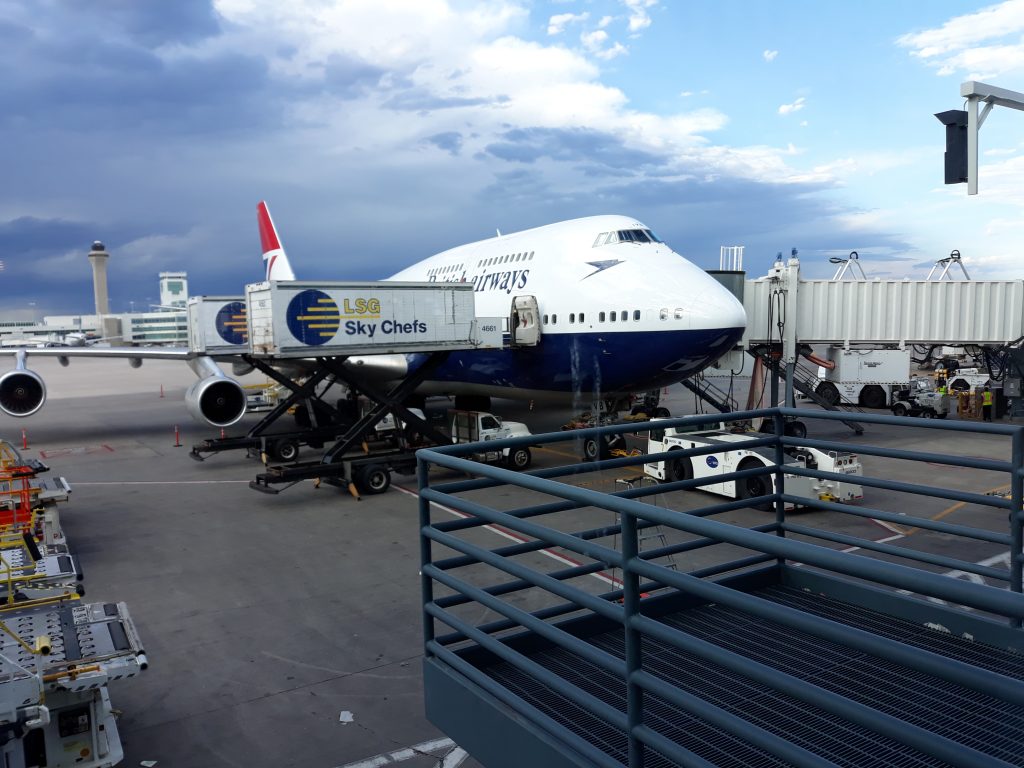 And so I did. Since my husband didn't have enough vacation time to take a week off (we'd taken a South American cruise back in February, and he'd used most of it up on that trip), I went alone—my first solo trip out of the country. (Mom was convinced I was never coming back alive.) I'd bought a BritRail pass at the same time I'd booked my flight, and so after taking a day to recover from jet lag, I set out from my hotel to Euston Station. My objective: to follow the path of my characters, making notes on topographical changes along the way.
After boarding the train and finding a window seat with a good view, I pulled out a little notebook I'd bought for the trip. As the train traveled westward, I made notes on the landscape: the flat green fields of the Midlands, dotted with sheep and occasionally bisected by canals (the latter sometimes affording glimpses of brightly colored narrowboats) giving way to the steep slopes of Snowdonia, the peaks hidden beneath a blanket of clouds, until finally setting me down in Holyhead, Wales, where I'd booked a room for two nights at a quaint bed and breakfast called Witchingham.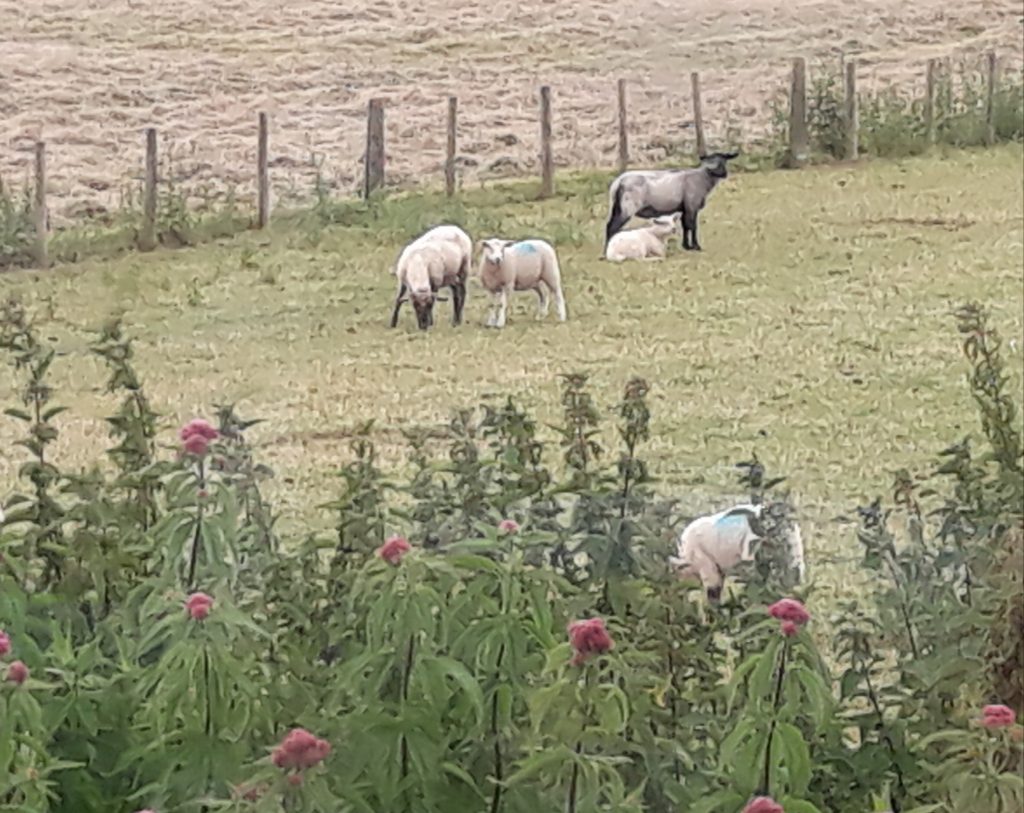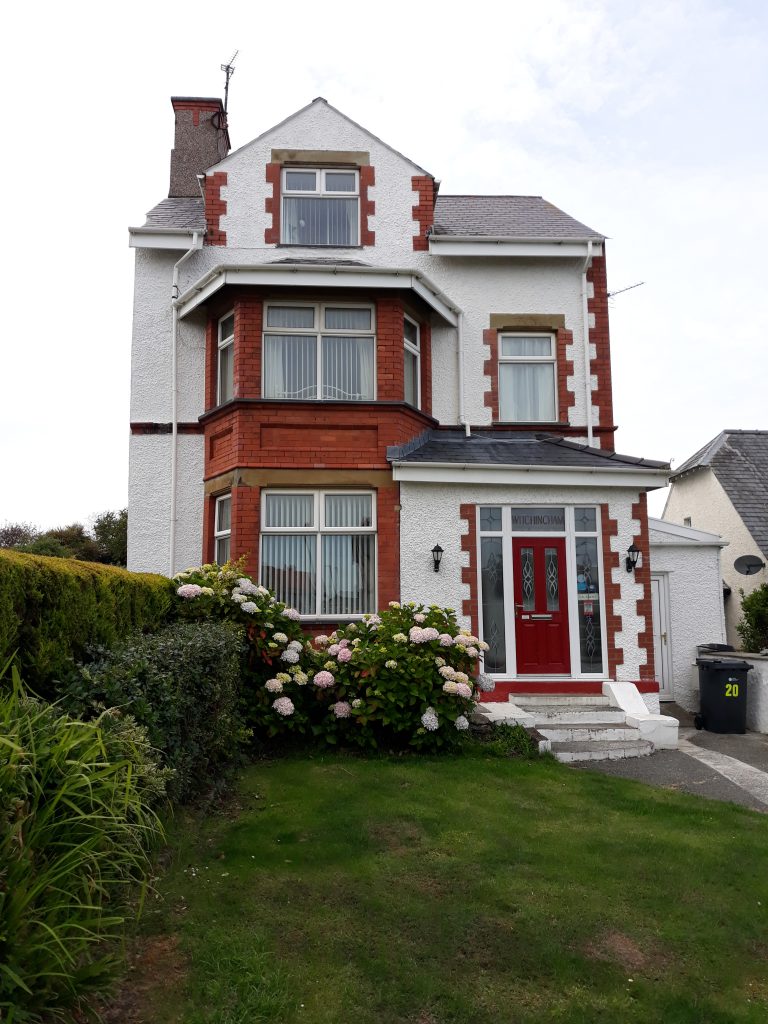 Once in my room, I walked the short distance to the water and strolled along the Anglesey Coastal Path, stopping to eat dinner at the Yacht Club restaurant. From the water's edge, I could see the ferries returning; this was the reason I'd come to Holyhead.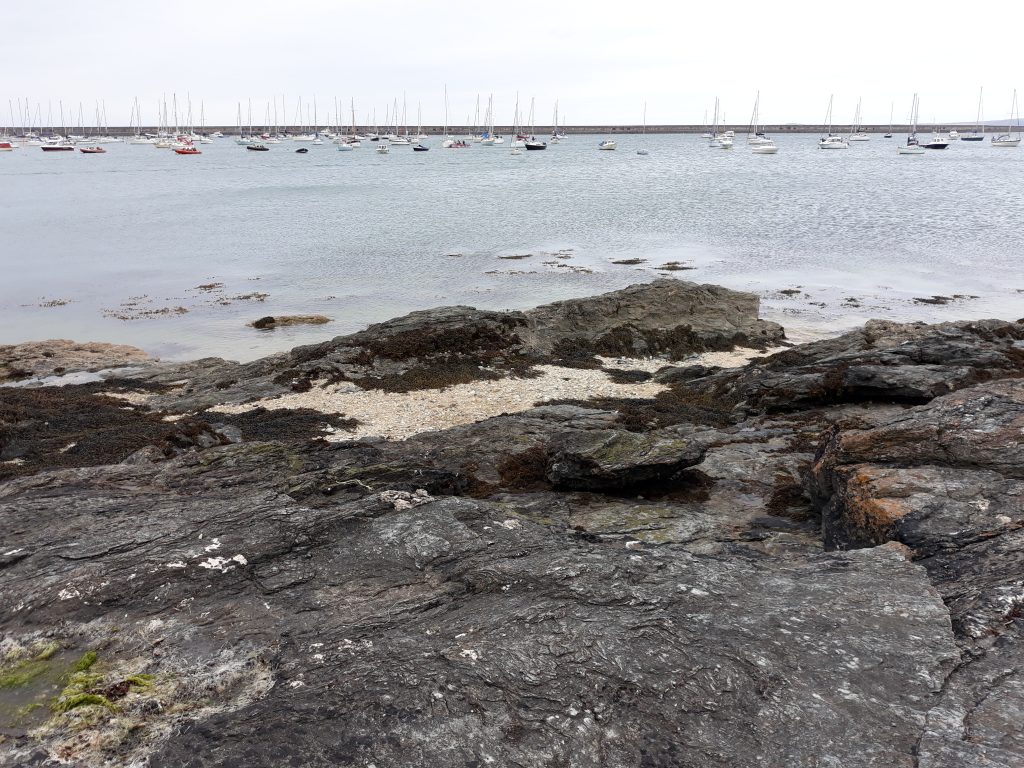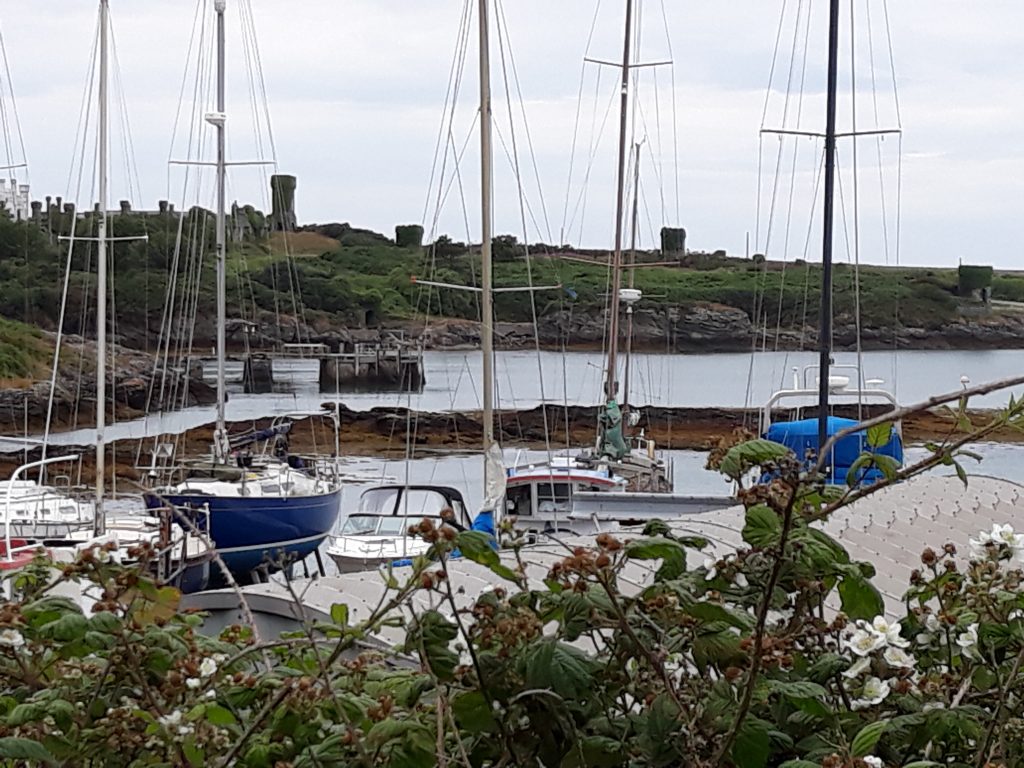 Early the next morning, I called for a taxi to take me to the port, and took the Swift ferry to Dublin. The name refers to Jonathan Swift, not to the boat's speed, although that would fit, too: I made the Irish Sea crossing in just over three hours, whereas for John Pickett and his traveling companions, even a smooth crossing would have been seventeen hours or more. The boat itself was like a small cruise ship, with a buffet brunch included in the fare, along with comfortable seats and big picture windows along the bow and sides. But I wasn't the only person making a work-related trip: one entire deck was reserved for commercial trucks (lorries), with lounges set aside specifically for their drivers.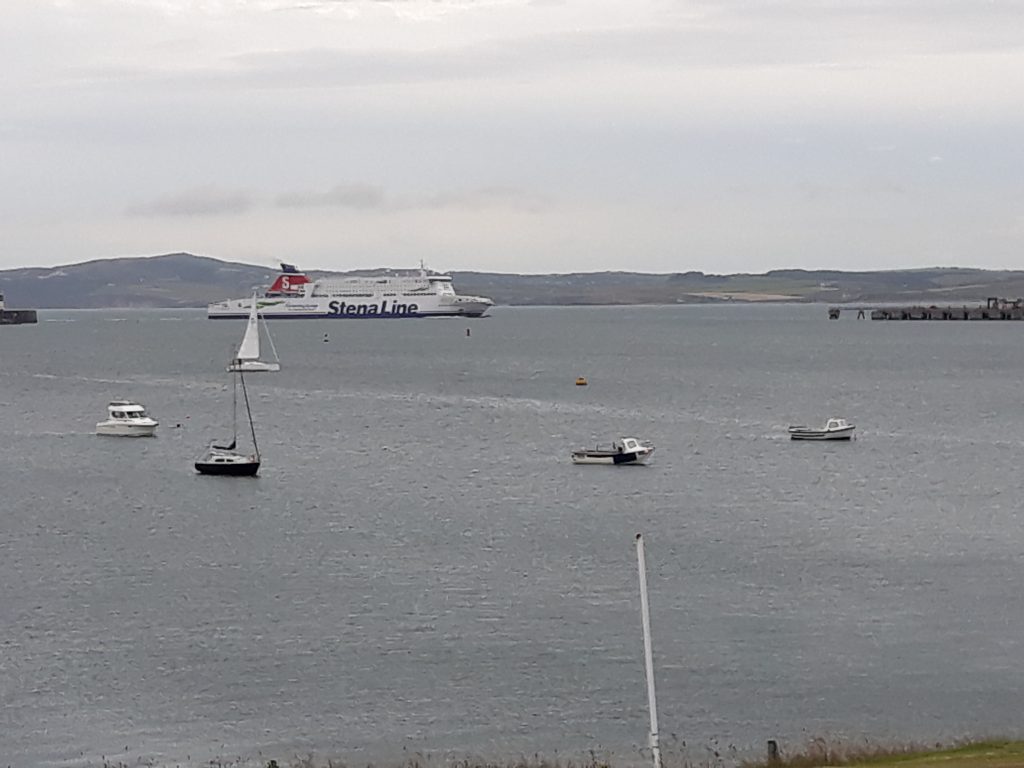 When we arrived in Dublin, I realized that in one instance, at least, John Pickett would have had the advantage over me: his packet sailed right up the River Liffey into the heart of Dublin, whereas my ferry docked along a rather nondescript commercial waterfront, from which we walk-on passengers had to take a bus into the city proper. After a day in Dublin, it was back to the ferry for the return trip, arriving in Holyhead just after midnight. (And me, with my north-Alabama/Appalachian-foothills accent trying to communicate by telephone with a Welsh taxi driver was the only real problem I had on the whole trip!)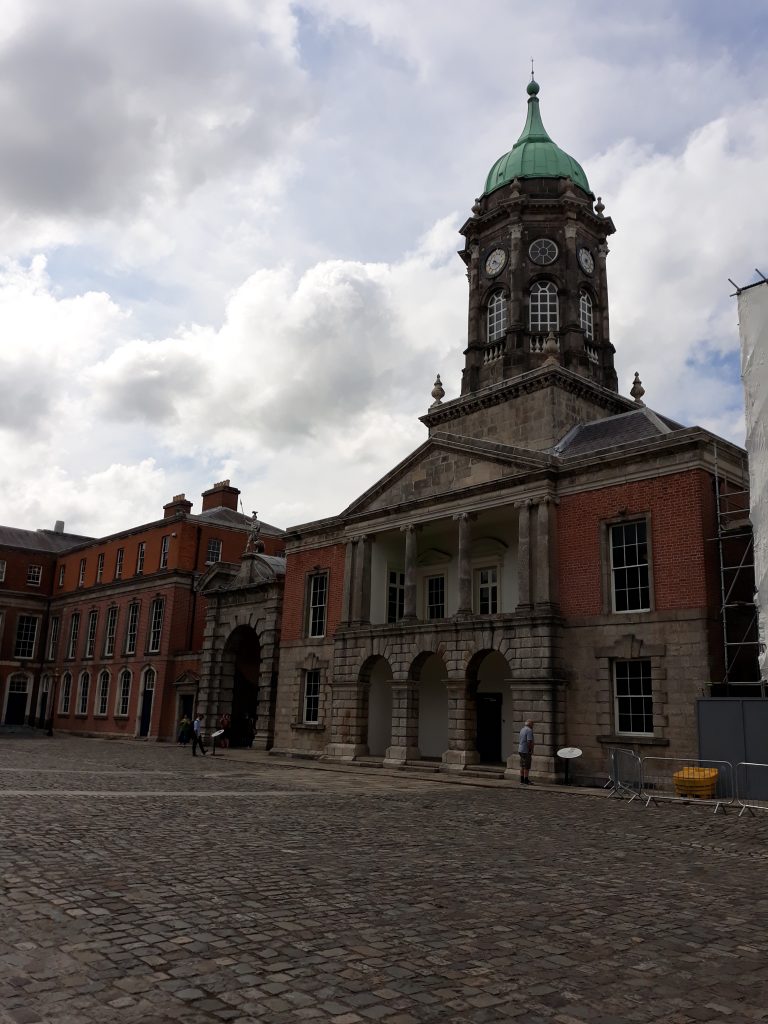 In the morning, I took the train back to London for my next adventure—mudlarking along the Thames foreshore! But that's a subject for another blog . . .