Welcome!
I'm glad you came to visit. I'm Sheri Cobb South, author of more than twenty novels in a variety of genres ranging from Regency romance to young adult to historical mystery.
As I write these words, this weird year of 2020 is almost over. Frankly, I don't know of anyone who will be sorry to see it go! My husband and I celebrated our 40th wedding anniversary this past September, and let's just say that the celebration didn't go exactly as we'd hoped. On a brighter note, I do have lots of new stuff to share with you. (I might as well work; it's not like I can go anywhere!)
First of all, I have a new John Pickett novella out. Just in time for the holidays, it's Nowhere Man, a sort of John Pickett/It's a Wonderful Life mashup that offers an alternate version of the earlier books in the series, and explores how things might have turned out without Pickett's involvement. It was great fun to write, and Joel Froomkin, narrator of the award-winning audio treatment of the series, calls it his favorite Pickett book yet and "a joy to narrate." High praise, indeed!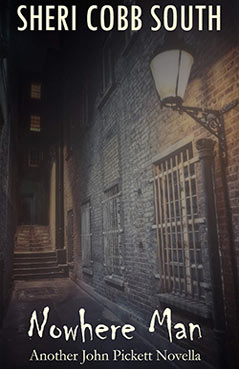 Having resigned his position at Bow Street, John Pickett waits in vain for someone—anyone!—to engage his services as a private inquiry agent. As weeks go by with no responses to his newspaper advertisement, he has taken to spending his days wandering idly about London rather than admit his failure to his beloved wife Julia, the former Lady Fieldhurst.
One day, while loitering amidst the crowds thronging the Covent Garden market, he wonders morosely if it might have been better had he not been born at all. Then he sees one of his former colleagues and, in an attempt to make a discreet exit, contrives instead to knock himself unconscious.
He awakens to discover that his Bow Street colleague doesn't seem to remember him, and after staggering back home to Curzon Street, he finds someone else living in the house where he lived with Julia. But still greater surprises are in store for Pickett as he attempts to navigate his way through a world in which he never existed…

Now you can complete your collections (and save money too!) with these convenient 4- or 5-book box sets!
John Pickett Mysteries 1-5 (In Milady's Chamber, A Dead Bore, Family Plot, Dinner Most Deadly, and Too Hot to Handel)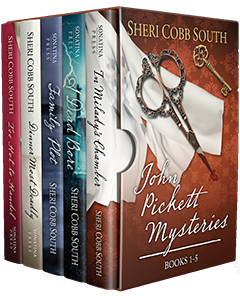 BUY NOW: KINDLE | NOOK | KOBO | APPLE | GOOGLE COMING SOON

John Pickett Mysteries 6-10 (For Deader or Worse, Mystery Loves Company, Peril by Post, Into Thin Eire, and Brother, Can You Spare a Crime?)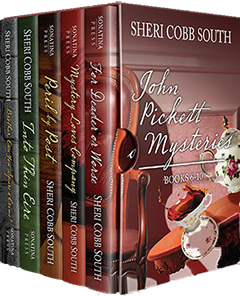 BUY NOW: KINDLE | KOBO | APPLE | NOOK AND GOOGLE COMING SOON

The "Weaver" Series (The Weaver Takes a Wife, Brighton Honeymoon, French Leave, and The Desperate Duke)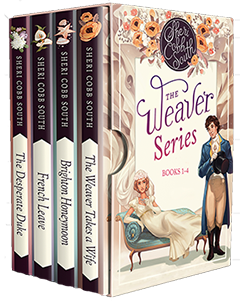 BUY NOW: KINDLE | NOOK | KOBO | APPLE | GOOGLE COMING SOON

More good news!
John Pickett Mystery #9, Into Thin Eire, won the 2020 Independent Audiobook Award in the Mystery category, and Joel Froomkin won the award for Best Male Narrator for his work on that book!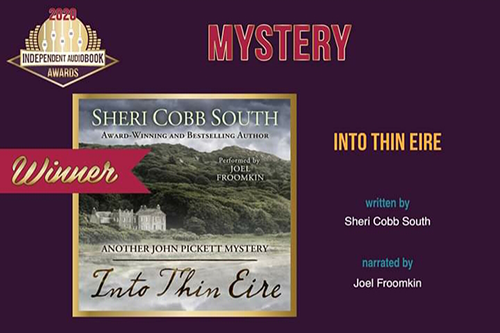 The most recent additions to the series are now available as audiobooks, too!
Brother, Can You Spare a Crime?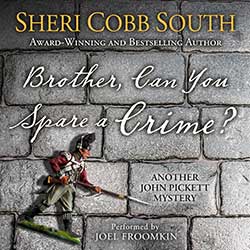 Nowhere Man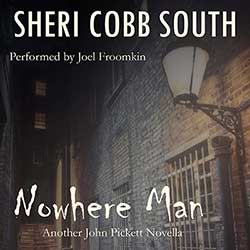 Did you know...?
In addition to the three novellas, there are three short stories that are companions to the John Pickett mystery series. And they can be downloaded for FREE! Click on the links below to download them to your Kindle or other e-reader, or as a .pdf file to print out or read straight from your computer.
"I'll See You in My Dreams" - Also known as "The honeymoon story," this short-short is like an epilogue at the end of Too Hot to Handel. (It's still PG-rated, though.) Get it here.
"Finders Weepers" - This rather longer story (about 15 typed double-spaced pages) takes place just after the events of Book 6, For Deader or Worse. (If you have half an hour to kill, you can also listen to it; just scroll down the page until you reach the link.) Download it here.
"Tales out of School" - This short story is about the same length as "Finders Weepers," and follows Mystery Loves Company. (It contains major spoilers to at least two of the earlier books, so it's not a great choice for beginning the series.) You can download it here.
If you'd like to hear my books narrated by some of the top talents in the growing field of audiobooks, you can get your first selection FREE when you open an account at Audible. (Thereafter, you'll get a credit each month, which you can use for any audiobook you choose.) Interested? Here are a couple of links to get you started:
In Milady's Chamber, Book 1 in the John Pickett mystery series.

Or, if you'd rather start with the prequel novella, you can do so here.

If The Weaver Takes a Wife, voiced by Noah Michael Levine, is more your thing, here's a link to it.
If you're new to audiobooks and aren't sure if you'd like them (or if you've just wondered what John Pickett sounds like!), here's "Finders Weepers," a free short story for you to enjoy. It's a 35-minute listen (about 15 typed double-spaced pages); chronologically, it follows For Deader or Worse, but it's not necessary to have read that book to understand the story.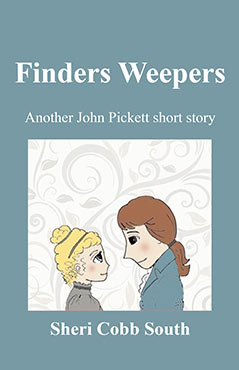 LISTEN TO FINDERS WEEPERS HERE!